GRNET S.A. – NATIONAL INFRASTRUCTURES FOR RESEARCH AND TECHNOLOGY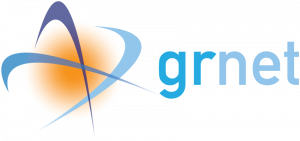 GRNET is the National Research and Education Network in Greece (NREN) and the coordinator of the HellasQCI proposal.
GRNET is a state-owned company, operating under the auspices of the Greek Ministry of Digital Governance (MinDig) and providing advanced e-Infrastructures and services for Public Administration, Education, Research, Health & Culture sectors. GRNET has been appointed by the Ministry of Digital Governance as the responsible entity for coordinating the national EuroQCI related proposals for the DEP and CEF calls.
GRNET holds a key role as the coordinator of all e-infrastructure services in Education and Research in Greece and is the leader in a coordinated effort for development of e-infrastructures and services in Southeast Europe (SEEREN, SEE-GRID series, HP-SEE, VI-SEEM, NI4OS-Europe projects).
GRNET operates a backbone network covering the whole national territory: more than 9000 km of dark fibers, operated by GRNET-owned equipment, with several 10Gbps connections to 50 Institutions.
Moreover, GRNET is the leading cloud computing and data infrastructure for R&E community in Greece and beyond and owns 135 racks, 1800+ servers, 7000 Virtual Machines active, 5 Petabytes of storage.
GRNET is one of the core data centers of the EUDAT Collaborative Data Infrastructure, involved in infrastructure and service operations and management. In the realm of High-Performance Computing (HPC), GRNET is currently operating the Greek national HPC Tier-1 centre – ARIS (Advanced Research Information System) which includes 4 compute islands and a theoretical peak performance at 434 Tflops.
GRNET is a member of PRACE (pan-European HPC systems federation) and the flagship European Commission's initiative EuroHPC, GRNET coordinates the HellasQCI proposal and leads
WP1 (Project management)
WP2 (Design of the HellasQCI and interoperability with EuroQCI)
WP3 (Implementation and operation of the HellasQCI).
Moreover, with the steering of MinDig will lead T2.4 (Cooperation and interoperability between HellasQCI and other EuroQCI members) and Task 6.2 (National Stakeholders Involvement – HellasQCI community).