INSTITUTE OF COMMUNICATION AND COMPUTER SYSTEMS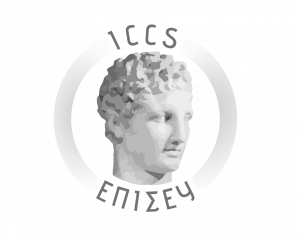 ICCS/NTUA will bring its expertise acquired in the field of QKD systems via its participation in Quantum Flagship to support the objectives of the HellasQCI project. By using its simulation toolbox for weak-coherent prepare-and-measure protocols developed within the UNIQORN project, the initial QKD system specifications can be provided for the Hellas QCI physical infrastructure and targeted use cases (T2.1 and T2.2.).
ICCS/NTUA will also undertake to monitor the initiatives in Quantum Flagship projects (e.g FPA quantum encryption and future quantum network technologies) and to propose possible scenarios and experiments between Quantum Flagship projects and Hellas QCI (T2.5).
Within Phase 0 of WP3 ICCS is going to experimentally characterise the fiber infrastructure devoted for the HellasQCI testbeds using the photon counters and characterise the QKD links capacity for coexistence scenarios with classical light. ICCS will also pursue testing activities in the Helmos OGS, by measuring the background solar radiance levels via fiber connected SPADs.
Leveraging the ongoing activities in the DV-QKD integration over the deployed fiber segments in Athens within Quantum Flagship, ICCS will assist in the deployment extension of these layouts which involve the NTUA node as part of EDU and IND testbeds together with the WP4 partners.
ICCS/NTUA will undertake to provide the overall training methodology for Hellas QCI implemented within WP5 and – jointly with the academic partners of the HellasQCI consortium- will be responsible to provide the training material and to take part in the training campaign for the universities and research institutes.