Motor Oil (Hellas) Corinth Refineries S.A.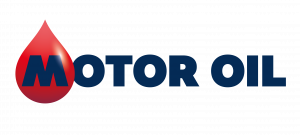 Motor Oil (Hellas) Corinth Refineries S.A., is part of an energy group based in Greece. It was founded in 1970 and its refinery, one of the top refineries in Europe started operating in the region of Corinth in 1972. The refinery with its ancillary plants and fuel distribution facilities forms the largest privately-owned industrial complex in Greece (12,61 Nelson's Complexity Index) and is considered one of the most modern refineries in Europe. It plays a leading role in the sectors of crude oil refining and marketing of petroleum products in Greece, as well as the greater eastern Mediterranean region, supplying its customers with a wide range of high-quality products.
Today, Motor Oil Group has 92 subsidiary companies and directly employs around 3.000 permanent employees. More than 1.500 gas stations operate under the emblems of Motor Oil's subsidiary companies, in Greece, as well as in 8 different countries. The Motor Oil Group supports the economy with exports to over 75 countries.
Motor Oil also invests heavily in energy transition and aspires to remain a key player in a low-carbon energy world. The company has strategically invested for over a decade in the development of Renewable Energy Sources, while it envisages to pursue carbon capture projects and production of biofuels and other alternative fuels in order to decarbonize its footprint and provide low carbon energy products to the market.
Digitization is the key to the energy transition in MOH's value chain and the company is steadily investing in the application of new, technologically advanced and more efficient systems. Digitalization forms the key for energy transition across the Group's value chain and plays a significant role in optimization and intelligent plans, managing unpredictable sources, enabling flexibility and smart grids, offering personalized services and expanding on new business models.
MOH has many innovation and digital transformation projects, aiming to bring daily operations into the new digital age, increase its profitability and gain a competitive edge. The Motor Oil Group has received major international distinctions for digital transformation and ΜΟΗ has been awarded the the FutureEdge 50 Award, a global institution that recognizes organizations that promote new technologies as a way to grow their business.