NATIONAL AND KAPODISTRIAN UNIVERSITY OF ATHENS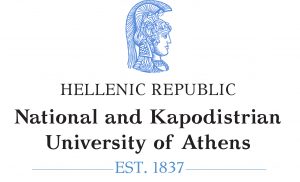 The Optical Communications and Photonics Technology Lab of the Department of Informatics and Telecommunications will be responsible for the participation of the NKUA in the project. The Lab was founded in late 80's and had strong contributions to all phases of the evolution of photonic components, subsystems, optical communication systems and networks through participation in numerous EU and National Research and Development projects.
In the field of optical physical layer security the Lab has extensive activities for more than 20 years working on encryption techniques based on chaotic optical carriers. In this respect it has achieved major breakthroughs e.g in the first demonstration of these concepts operating in installed optical fiber infrastructure. Recently the Lab is active in developing Physical Unclonable Function devices and techniques for cryptographic key generation, as well as authentication. Concerning Quantum Technologies, the Lab together with Space Hellas has demonstrated the first QKD link in the NIS premises using IDQ terminals in a QGOV project in the framework of the EU OPENQKD initiative.
The Lab has also just obtained two pairs of QKD terminals (Toshiba operating in the O band) and is in the process of developing QKD networking activities in both dark fiber and in fiber carrying WDM traffic. Moreover, the Lab through its collaboration with the NIS and MinDig will investigate the interplay between QKD systems and Governmental Mil.Cerified. encryption systems.
Academic members of the group have also previously demonstrated field deployed dynamic QKD networks and active entanglement distribution. NKUA leads the WP4 (Demonstration of the Use Cases).