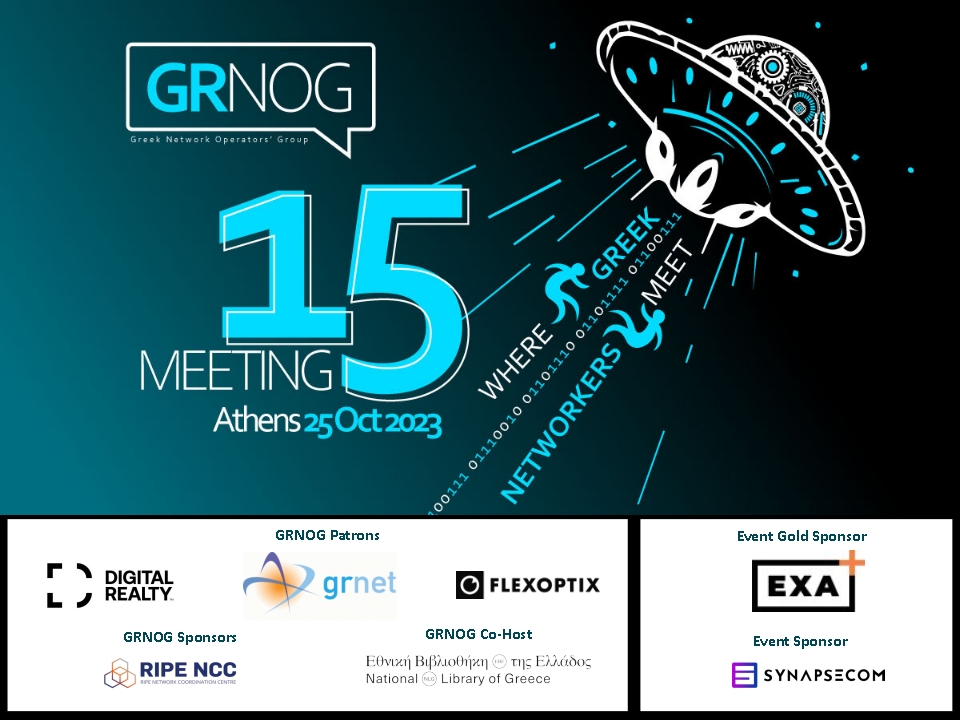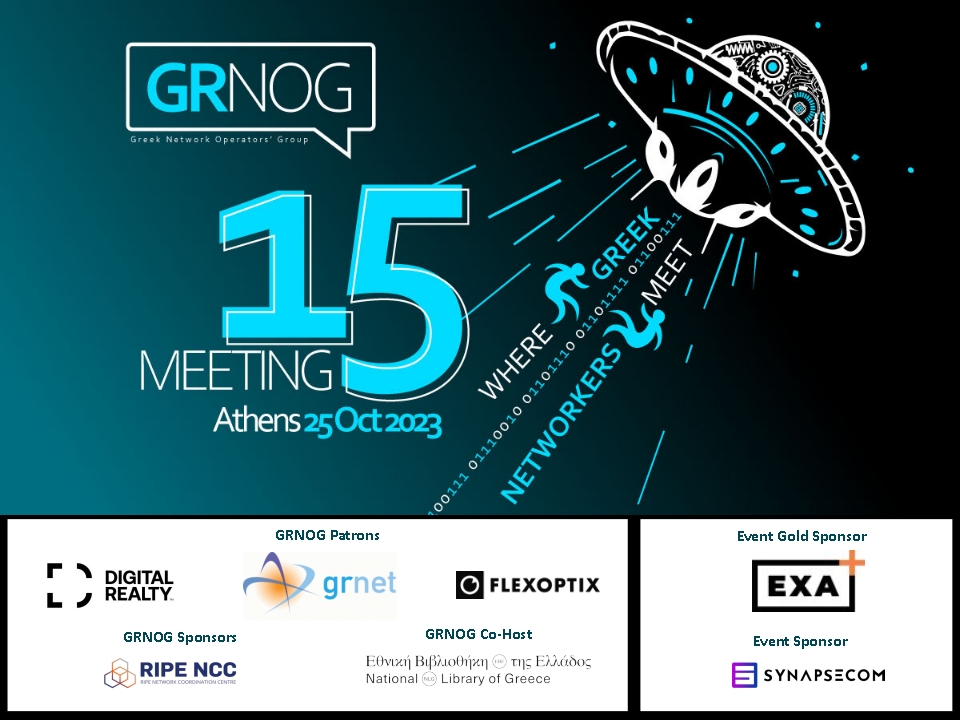 The Greek Network Operators Group (GRNOG) is a community of professionals involved in the design, implementation, provisioning, and operation of Greek Internet services, networks, and infrastructure and on the 25th of October 2023, it is hosting its 15th meeting. 
The meeting will feature a variety of talks and presentations from leading experts in the field, including #HellasQCI project coordinator Ilias Papastamatiou from GRNET, covering the topic "HellasQCI, emerging technologies and infrastructures for Quantum Key Distribution (QKD)".
During discussions and shared best practices from all members will focus on:
latest developments in network security and routing

deployment of new technologies such as QKD

future of Data Centers

ways to detect anomalies in big sFlow/NetFlow datasets

challenges and opportunities of the ever-evolving digital landscape

Attendants will have the opportunity to learn from leading experts, share ideas with their peers and discuss the latest trends and developments in the field of Internet network operation. GRNOG 15 is a must-attend event for anyone involved in the operation of the Greek Internet.
Registrations here.
Agenda here.
GRNOG official website https://grnog.gr/