GRNOG15 meeting boosted HellasQCI project, fostering collaboration and welcoming new members to enrich its community
The GRNOG15 annual meeting, held on 25/10/2023, took place at the National Library of Greece, at SNFCC in Athens, and played an important role in fostering collaboration and enriching the HellasQCI project's community with new members.
The GRNOG15 meeting attended by more than 135 people (physical) and 20 (online via zoom, with 181 unique views via DIAVLOS GRNET's live stream service) offered HellasQCI project a new platform of knowledge exchange and valuable connections.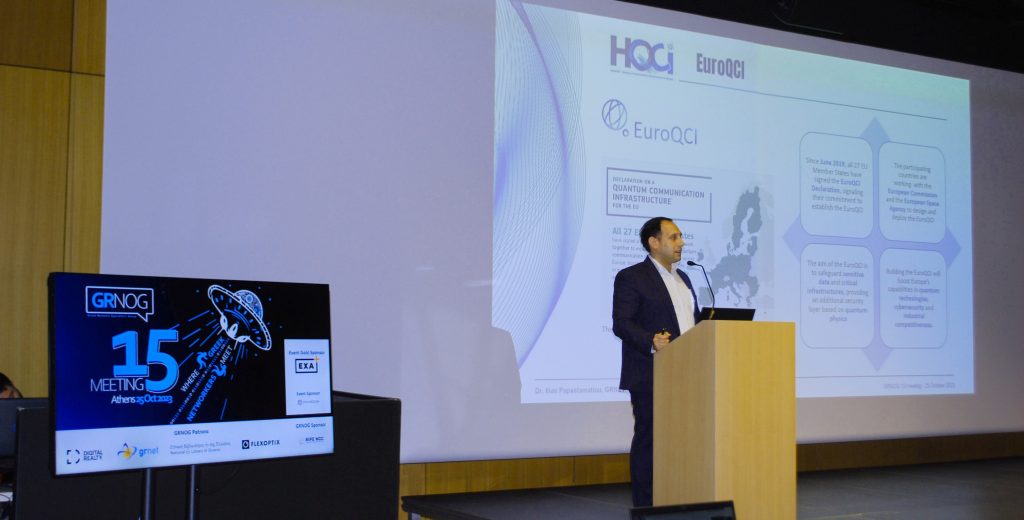 Dr. Ilias Papastamatiou, Senior Project Manager at GRNET and Project Coordinator, presented how HellasQCI's groundbreaking quantum cryptography technology is set to revolutionise secure data exchange. Connected to the EuroQCI initiative, as well as to other EU-wide Quantum Communication Infrastructure projects, this project's role in spearheading quantum communication innovation is very important for Greece.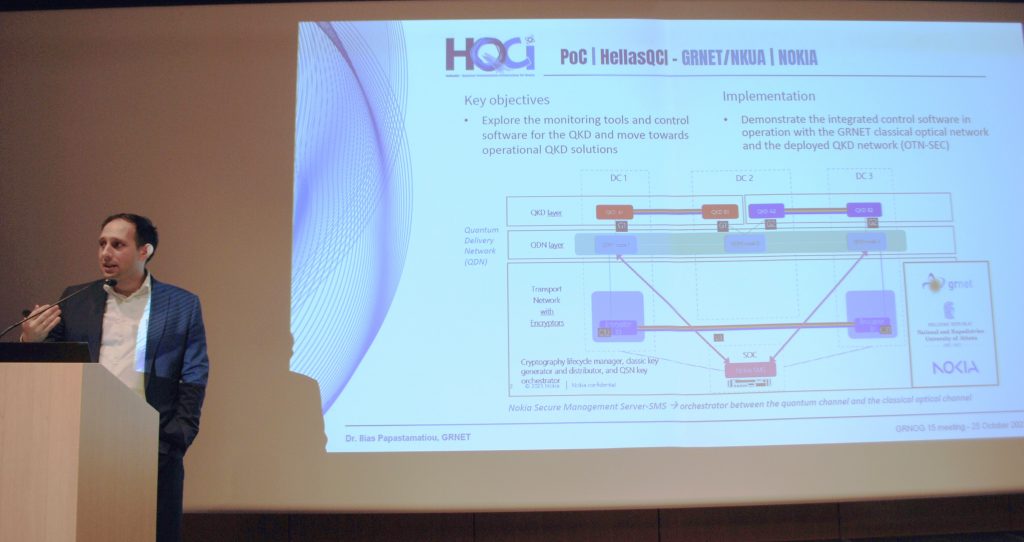 One of this project's aims is to create and foster an inclusive national community of stakeholders, with a vision to diffuse Quantum Communication technology across Greece. The main objective of the HellasQCI community is to benefit and support the HellasQCI networks, gather expertise and share knowhow on QCI and QKD technologies. By establishing the HellasQCI community, better participation for Greece is ensured for the EuroQCI and new end-users will be leveraged for the expansion of the HellasQCI systems and networks.
This community encompasses a diverse range of local entities across the value chain, from traditional telecommunications network users to government bodies, academia, industry players, and start-ups. The aim is to harness collective expertise and foster the sharing of knowledge regarding quantum communication technology, leading to practical and sustainable use cases.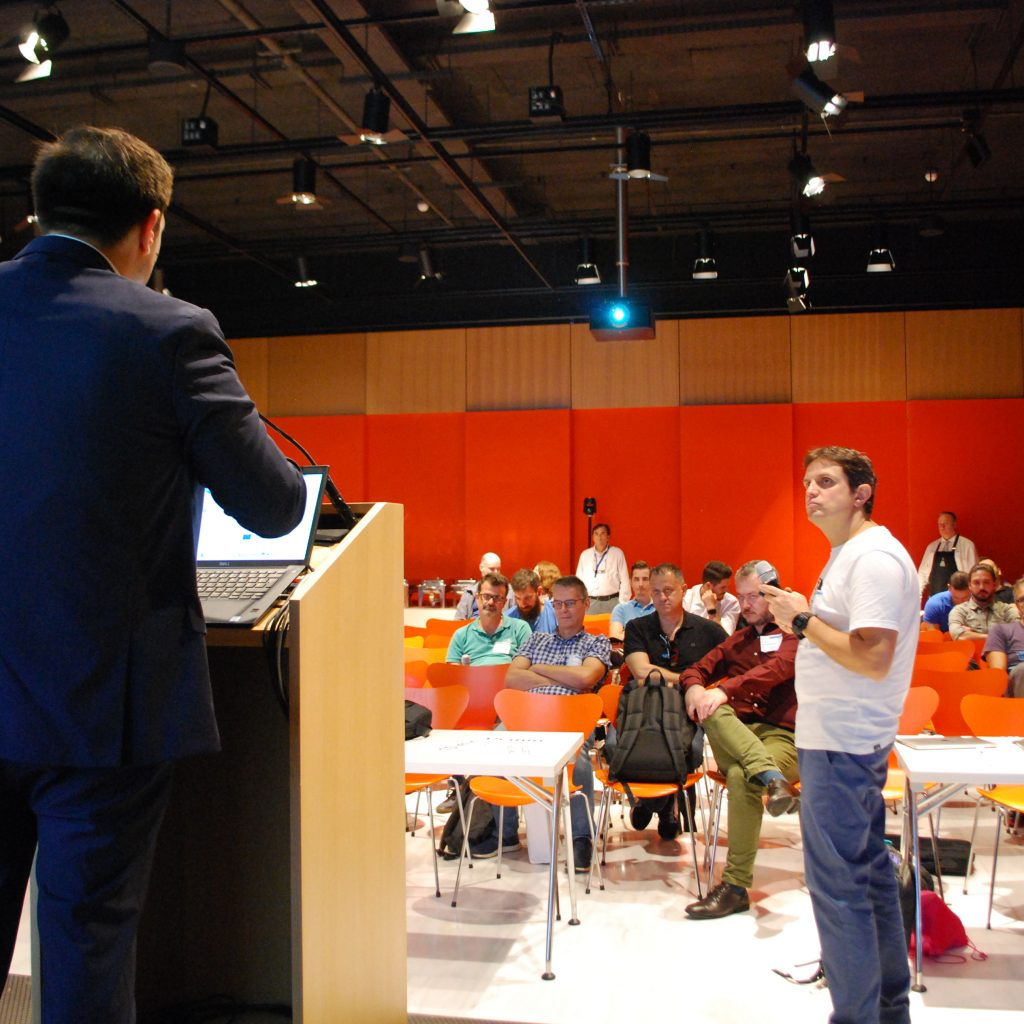 The emergence of this community is anticipated to stimulate the growth of companies, particularly SMEs and start-ups within the Quantum Communication spectrum. This transformation promises to infuse the sector with invaluable research capacities, cultivating a cutting edge quantum technology ecosystem. The community will exchange best practices and collaborate to build new partnerships and connections across Greece. This approach promises to enhance innovation uptake in society, generating new market opportunities and facilitating knowledge transfer. In doing so, it empowers the Greek ecosystem with best practices and the exchange of lessons learned. This, in turn, will help in advancing the uptake, development, and commercialization of relevant technologies.
The GRNOG15 meeting definitely supported the HellasQCI project, diffused its message to a wider audience and helped in enriching the ever-evolving HellasQCI community.